Contact the Natural Healing Clinic
Contact the Natural Healing Clinic In Order To Schedule
A day And Time For Your Session.
VISITS BY APPOINTMENT ONLY.
Contact the Natural Healing Clinic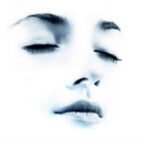 Contact The Natural Healing Clinic, your gateway to transformation and well-being through the power of hypnotherapy. We invite you to call us to schedule a day and time for your appointment, as taking the first step towards positive change is often the hardest, but also the most rewarding. Embrace the transformative potential of hypnotherapy with Lazzaro, and take charge of your well-being mentally and physically. Don't hesitate; reach out today to start your journey towards a brighter, more balanced future. Lazzaro look forward to assisting you on this incredible path to healing and self-discovery.
At the Natural Healing Clinic, we provide effective Alternative Therapies and Treatments designed to promote the well-being of the Mind and Body. DHP.Lazzaro Pisu is dedicated to offer support to individuals seeking assistance with a variety of challenges, including Depression, Anxiety, Addiction, Sexual Problems, Self Confidence, Fears and Phobias, Panic Attacks, Stroke Recovery, Exam Nervousness, Jealousy, Inferiority, Porn Addiction, Sex Addiction, Gambling Addiction, Internet Addiction, and for others personal issues. For those seeking the convenience of remote mental health services, we provide Vancouver Online and Telehealth Mental Health Services. Our goal is to make mental health accessible and affordable for all. The Natural Healing Clinic includes Vancouver Trauma Therapy Specialists dedicated to healing and support. We also offer LGBTQ+ Mental Health Support and Grief Counseling Services in Vancouver.
Contact us today to book an appointment.
OFFICE LOCATION
Vancouver:
938 How Street
1892 West Broadway
Burnaby
5050 Kingsway
Toronto
Bloor Street – West Village
Los Angeles
Medical Center