Hypnotherapy For Sex Addiction in Vancouver
Hypnotherapy For Sex Addiction in Vancouver: You may be seeking help since behaviours around relationships, sex or sexual desire have begun to have a negative impact on your mental health, self esteem, other relationships, work, finances, or even professional status. I have help many clients who have felt addicted to porn move to higher self-esteem and self control.
Hypnotherapy for Sex Addiction in Vancouver
If you are concerned about pornography use, you might be spending longer periods of time online or find you require greater novelty or more intense images to satisfy an addictive pattern. Compulsive sexual behaviour can prompt shame and embarrassment. It can feel a taboo to talk about this area of life.
Hypnotherapy for Sex Addiction in Vancouver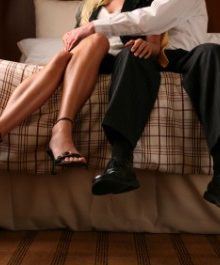 So many people attempt to cope and manage with sex addiction alone, whilst also trying to keep this a secret part of life. I help you change your relationship with sex, relationships or pornography. We will look at the underlying reasons for your continued habits and behaviours. Often people get in touch because they need someone confidential and non-judgmental. I am here to listen and help. That you are reading this means part of you believes behaviours around sex or relationships can and will be different. Your tomorrow can be different from your today. Support is here if you are ready to reach out for it.
Solution focused clinical hypnotherapy
Hypnotherapy For Sex Addiction in Vancouver, involve a number of approaches, including solution focused clinical hypnotherapy, neuro-linguistic programming (NLP), Mindfulness based tools and aspects of cognitive behavioural therapy (CBT). Sessions also use down to earth and practical therapy exercises which are specifically for sex and pornography addiction.
Gaining a more balanced relationship
It is extremely important to see sessions for compulsive sexual behaviours or pornography addiction as a process. Unlike some other addictions, for most people, gaining a more balanced relationship to sex, pornography or relationships, takes a few months rather than simply a few sessions. It is important to be open minded and committed to change.
As such, I recommend working in blocks of sessions rather than going one session at a time. Blocks of sessions can be paid for in two or three instalments.
Sessions last from one, to two hours and cost $200.
If you would like to reduce dependence on sex or pornography, book your free initial confidential phone consultation today. To book a session call: 604 202 7938
Hypnotherapy is a safe, non-invasive and effective tool to treat addiction. It can help you gain control back in your life, break away from compulsive behaviours and achieve the positive outcomes that you want for yourself.